Custom Sign Printers in Sonora, CA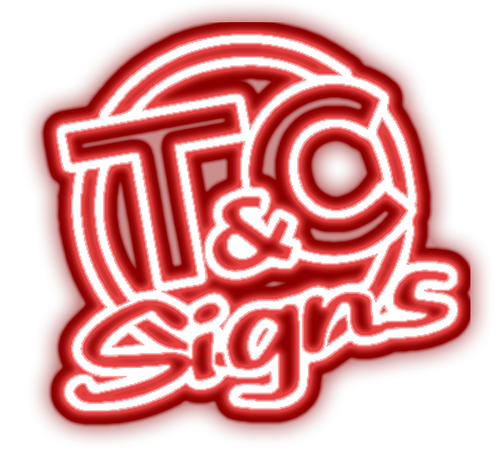 CUSTOM SIGn Printing Services YOU CAN TRUST
We are a passionate custom sign printer, located in Sonora, CA, who also serve Stanislaus, San Joaquin, Merced, Tuolumne, and Calaveras counties!


At T&C Signs, we don't just create signs; we craft visual masterpieces that leave a lasting impact. Our custom sign-making services are designed to elevate your brand's presence and make your message stand out in any setting. Whether you need eye-catching signage, dynamic fleet designs, vibrant event banners, or custom graphics for your marketing campaigns, we've got you covered. Our team of seasoned sign printers are dedicated to turning your ideas into reality with precision and creativity.

At T&C Signs, we understand that effective signage and branding are the cornerstones of success. Here's why you should choose us as your signage and graphics partner:

Versatility:
Our expertise spans a wide range of signage and graphics solutions, making us your one-stop destination for all your visual communication needs.

Personalized Approach:
We recognize the uniqueness of every project and tailor our services to meet your specific requirements.

Professionalism:
With more than 20 years of experience in the industry, our dedicated team of professionals is well-versed in delivering top-notch results with precision and creativity.

Customer Satisfaction:
Your satisfaction is our ultimate priority. We take pride in helping you shine through effective signage and branding.
Partner with T&C Signs today, and let our custom sign printers create something extraordinary for you!

What our customers are saying
"I cannot say enough about how amazing T & C Signs have been for our business. They have been expedient, accommodating and very knowledgeable in every aspect of my advertising needs."
- Vicky H.
This is the place to go go for custom signs and apparel. They are great to work with and the quality is 10 🌟!"
- Cindy T.
"This place is absolutely professional as it can get. But at the same time they actually care about what their customers want and are down to earth. Their work was also incredibly impressive."
- Chad K.